FRESHINDEX NEWS
LET'S TALK ABOUT: MILESTONES AND [NEW] STANDARDS
With St. Nicholas Day and Christmas ahead we thought it was about time for a next update on the FreshIndex – and on the next big steps for the second part of the project.
FreshIndex is both – on track and on spec!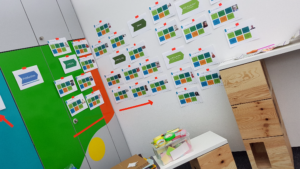 On Thursday, 8 November 2018, the FreshIndex Consortium hosted its first official Milestone Meeting. Taking place at the premises of bwcon in Stuttgart, the meeting brought together consortium partners and representatives from KMU-NetC project sponsor VDIVDE. After eight productive hours and discussions covering topics ranging from microbiological spoilage to the integration of smart contracts, we are proud to announce that the FreshIndex project is both, on-track and on-spec. With the proof of concept, our first milestone was successfully delivered and the FreshIndex is well on the way to set new standards in terms of product freshness.
Speaking of standards, one major challenge for the FreshIndex will be to receive information such as traceability, sensor and quality data from all relevant actors along the value chain in real-time. Existing GS1 standards create a solid foundation for a context-based, event-related traceability and, thus, serve as operational basis for a potential FreshIndex. International, cross-industry interfaces such as EPCIS (ISO/IEC 19987 und ISO/IEC 19988) already provide relevant information on when, why and by whom an event is performed and, thus, help business applications track different phases within a process. However, current solutions do not support sensor-based quality data – which is why the further development of GS1 standards is be at the heart of the FreshIndex project: Important insights and a list of next steps where gathered in an interactive EPCIS workshop during our meeting in Stuttgart.
Find out more GS1 Standards >>>
FRESHINDEX ON TOUR
CyberOne and Hightech Summit 2018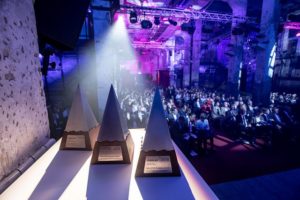 In late September, Katja Holderbach, newest member of project partner tsenso, presented the FreshIndex at the Hightech Summit Baden-Württemberg in Rottweil. As part of the start-up and company exhibition at one of the biggest digitalisation events in southern Germany, the FreshIndex project attracted a lot of attention from visitors showing a high level of interest for topics such as food safety and food waste. Besides a genuine interest in the functionalities of the technical solution, most visitors stated it was their personal wish to act against a throwaway society.
For more impressions check our FlickR album here >>>
AgtechFoodtechSummit 2018
On November 23rd, Sarah Blanchard from project partner METRO AG will present the FreshIndex project during her talk on "The Quality issue: How Do We Keep our Food Safe? Innovations in Food Safety" at this year`s AgtechFoodtechSummit. As in the years before, the summit that is organized by the BITHOUSE GROUP will take place in Berlin and connect selected participants from companies, research institutions and politics with the hottest start-ups and and visionaries from the food industry.
Check out the #ATFT17 Video Recap >>>
FRESHINDEX BEHIND THE SCENES
Meet the project partners: GS1 Germany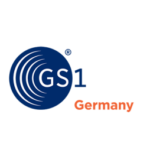 GS1 Germany accompanies the development and implementation of open, cross-industry, globally valid standards. Within the framework of the project, GS1 Germany will examine, among other things, the degree to which a dynamic shelf-life criterion can be mapped in the globally existing GS1 portfolio and prepare necessary extensions of the standard for possible release if necessary.
Meet the faces behind: Roman Winter, GS1 Germany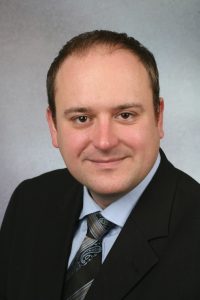 Roman Winter studied computer engineering with a focus on microprocessor technology at the University of Applied Sciences in Krefeld. Having finished his studies, Roman gained further knowledge in the fields of software development, programming as well as in process consulting. During the subsequent setup of the RFID unit in the mobile computing, Roman was involved in activities ranging from process consulting and business development to the implementation of hard- and software as well as to the active participation in the RFID Transponder-Roadshow.
Roman is looking back at more than 15 years of experience in the field of Auto-ID (barcode and RFID). In addition to his current activities in network management, nation (DIN) and international (GS1, CEN) standardization, he currently leads and supports various projects in research and development for Industry 4.0 and the digitization of future value chains. His portfolio is completed by several presentations and consultancy services focusing on topics such as Auto-ID-Technologies, communication and process standards, Industry 4.0 as well as IoT and digitization of value chains.