FRESHINDEX NEWS
THE TIME HAS COME TO TEST THE FRESHINDEX AND TO GET TO KNOW THE TRUE FRESHNESS OF FOOD
During the last months all consortium partners were working hard to get the FreshIndex ready – and we are just a few days away. From now on it's not just talking and writing about the FreshIndex, but also seeing, touching and testing the system and its results.
We will be touring Germany to showcase the FreshIndex in various METRO stores. Visitors and employees can learn about the most accurate and dynamic best-before date there is. The demonstration will be done right in the store, just outside the meat cold storage. If you are a METRO card holder we would be happy to welcome you at this special location at the following METRO stores:​
STORE

DATES

Korntal
05.08.2019 – 09.08.2019
St.Augustin
12.08.2019 – 16.08.2019
Mainz – Kastel
21.08.2019 – 22.08.2019
Düsseldorf
26.08.2019 – 30.08.2019
Berlin – Friedrichshain
02.09.2019 – 11.09.2019
If you are not a METRO card holder there is the opportunity to experience the FreshIndex in Korntal on the 7th of August and Düsseldorf on the 28th of August. Please contact info@tsenso.com to register your interest.
THE FRESHINDEX APP: DHD, DVL and actual freshness as output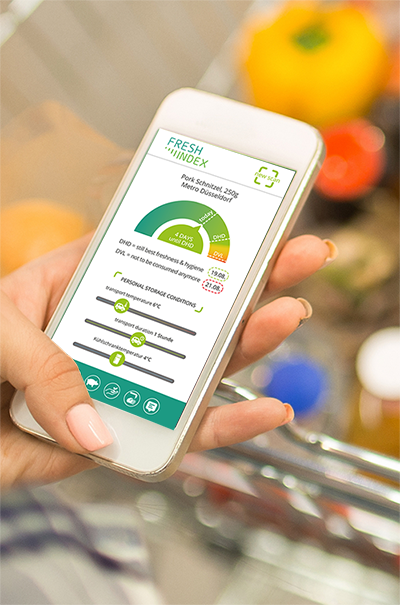 At our booth outside the meat cold storage people willing to test the app will be provided with a smartphone with the FreshIndex app preinstalled. By scanning the code on the product, the app will give them an answer to the following questions:
What is the actual freshness my chosen product?
What is the dynamic best-before date (DHD) according to the real measured temperature data along the supply chain?
What will be the DHD if we also take into consideration the temperature during home transport and the fridge temperature at home?
After what date should the product not be consumed anymore (DVL)?
DYNAMIC BEST-BEFORE DATE 
Until this date the product offers best freshness and hygiene.
DYNAMIC SPOILAGE LIMIT
Until this date the product offers best freshness and hygiene.
You also can see product, producer, sustainability and product safety information.
If testers can spare the time, we would be happy to have their feedback via a small questionnaire – Hochschule Bonn-Rhein-Sieg and bwcon collegues will also be there to support. This will help us to improve the usability of the FreshIndex even further.
Food Rescue Meetup NO.1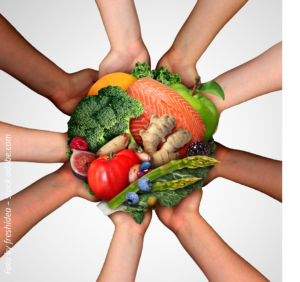 With the food rescue meetup we would like to promote exchange on the topics of "food waste" and "food safety" and the networking of various stakeholders. In a protected setting, participants have the opportunity to share their own experiences and learnings, ask questions with other interested parties and to take inspiration for themselves and their own professional or private work. After a short introduction, we will work in an interactive way. Because: we believe that everyone can contribute something important.
When: Wednesday, 7th of August 2019 / 18:30 – 21:00h
Where: Seyfferstraße 34, 2. OG / 70197 Stuttgart
Who: Everyone interested in Questions related to food waste and food safety
Organiser: bwcon e.V, please click here for registration